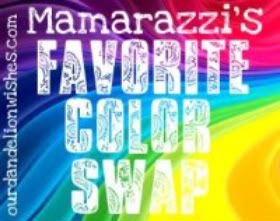 So are you wondering why I'm starting this post with a picture of our van being towed? Because this is how the day pretty much ended. Our brake lights are totally out and so I couldn't drive it to the dealership! Then I got my favorite things package! I was so excited to open the package from Sara over at Simply Sara that I forgot to take a picture of the pretty wrapping job! Thank you Sara for this amazing package! I love that I'm typing this post with my pretty new red nails! I LOVE everything you sent!
LOVE the name of this polish! And yes, Sara, this brand rocks!
I'm so excited to decorate with this red string of beads. Now the dilemma...do they go on my mantle or my sofa table?
I love to journal and needed a new one! I can carry this in my purse! It's perfect.
Look how generous Sara is! Thank you! All in all I got hand sanitizer, a book mark with an amazing quote (I do love quotes), two delicious teas, a mug that is was filled with truffles (man those were just the perfect thing I needed today!), red sting of beads, nail polish, the yummiest gum and my favorite magazine! Yes, Sara I found MANY red things in there! LOVE it.
Sara attached little notes to each gift. I loved them! Thanks again Sara! And thanks Mamarrazi for putting together yet another fantastic swap! I can't wait for the next one!